Home

/

Work Sharp E5/E4 Master Belt Kit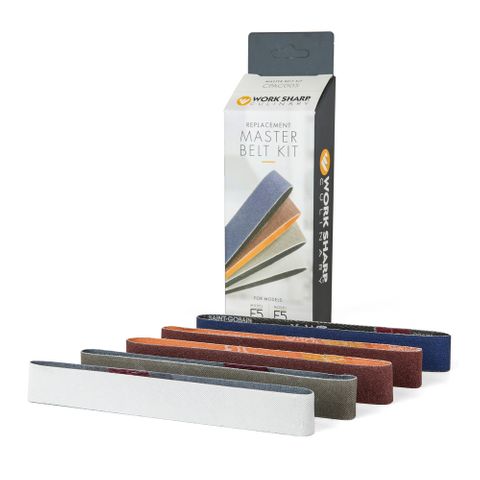 Work Sharp E5/E4 Master Belt Kit
Description
The Master Belt Kit contains 5 x premium sharpening belts for E5 and E4 Sharpeners that can be used standalone with the original 17° guides, and in combination with the 15° and 20° East and West guides in the E5/E4 Upgrade Kit (CPAC007).

1 x Blue P120 coarse belt,
2 x Red P120 medium belts,
1 x Grey X30 fine belt, and
1 x White X4 extra-fine belt.
Suitable for the CPE5 and CPE4 electric shapeners.