Home

/

Work Sharp E5/E4 Upgrade Kit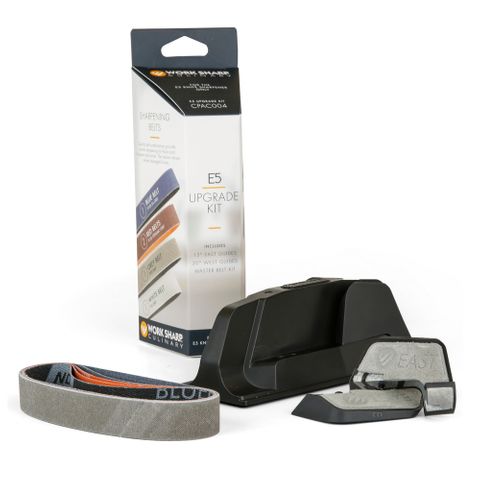 Work Sharp E5/E4 Upgrade Kit
Description
The E5/E4 Upgrade Kit adds versatility to the E5 and E4 Kitchen Knife Sharpener's with 15° and 20° sharpening guides, and specialty sharpening belts optimised to create traditional East and West edge profiles.

The E5/E4 Upgrade Kit includes:
1 x Blue P120 coarse belt
2 x Red P120 medium belts
1 x Grey X30 fine belt
1 x White X4 extra-fine belt
1 x Set of sharpening guides (East and West) which uses a "recipe" with specific belts and sharpening cycles to create the desired edge profile.

How to use video under Specifications tab.
Suitable for the CPE5 and CPE4 electric shapeners.