Home

/

Lodge

/

Lodge Dutch Oven Loop Handle 4.7L 26cm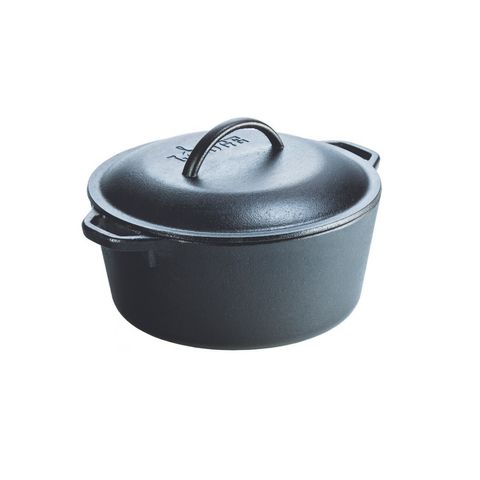 Lodge Dutch Oven Loop Handle 4.7L 26cm
Description
This 4.7L capacity, 26cm Lodge Dutch Oven is an extremely versatile vessel. Perfect for savory stews and winter casseroles, roasts and on the outdoor BBQ. They are equally useful for crispy breads and cobblers.

All Lodge pre-seasoned Dutch ovens come complete with cast iron lids which are self basting. The looped handles make it easy for moving the Dutch ovens in and out of the oven.
Inside Width: 26cm
Height with lid: 15.2cm
Outside Width: 27cm
Total Length (handle to handle): 32cm
Weight: 5.79kg
Capacity: 6.6L
Heat tolerance: Will easily take heat beyond 260°C, perfect for bread making and more.
Made in USA.