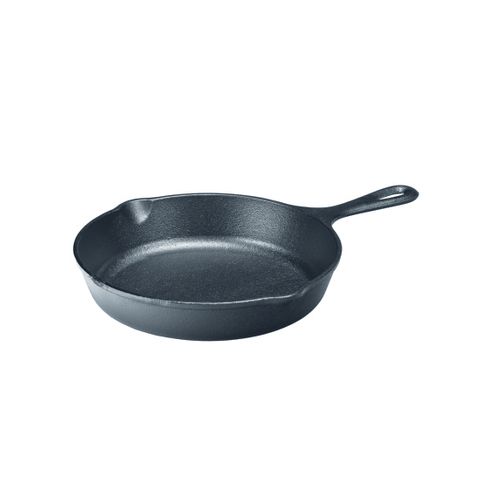 Lodge Skillet 22 x 4.5cm
Description
A kitchen's most essential item, this skillet is the perfect size for general cooking duties and an ideal size for baking your favourite meat or fruit pie in the oven.

Pre-seasoned and ready to use Lodge Cast Iron skillets are manufactured under tightly controlled metal chemistry and exacting mold tolerances to deliver consistent product for even heating and superior cooking performance.

This 22cm skillet is traditionally styled with a sturdy integral oven proof handle and pourer channel each side of the rim.
Top Inside Width: 22cm
Total Width: 24.6cm
Height: 4.8cm
Total Length (to end of handle): 35cm
Base diameter: 17.3cm
Weight: 1.89kg
Made in USA.