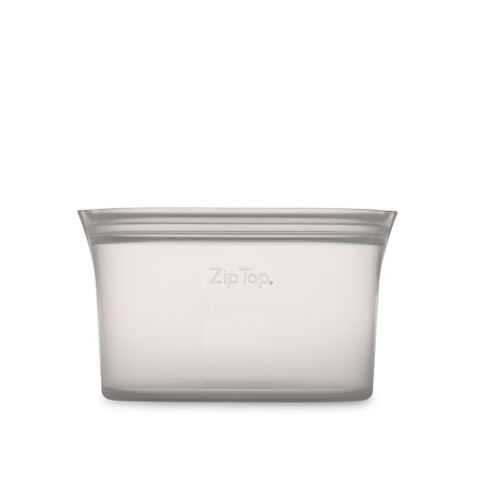 Zip Top Dish Small 473ml Grey
Description
Zip Top are endlessly useable 100% platinum silicone containers and do away with single use plastic bags and containers.

This small 473ml dish is great for storage, pre-prepped meals or leftovers, simply reheat, serve or pack for later. When you're ready, simply unzip and you have a wide open dish to eat from.

Easy to clean in the dishwasher and the rounded edges mean food doesn't get trapped in corners.

Use Zip Top containers for food prep, cooking, lunches, left overs, snacks on the go, travel, food storage, crafting and just about anything you can imagine.
Width: 18cm
Height: 10cm
Depth: 7.5cm
Volume: 473ml
Easy to use stand-up containers
Stays open and zips shut
Food grade 100% platinum silicone
Microwave, freezer and dishwasher safe
Single-piece construction with no glue - won't rip or tear
No BPA, lead, PVC and phthalates
Dish is available in three sizes, Small 473ml, Medium 710ml, and Large 946ml
Made in USA