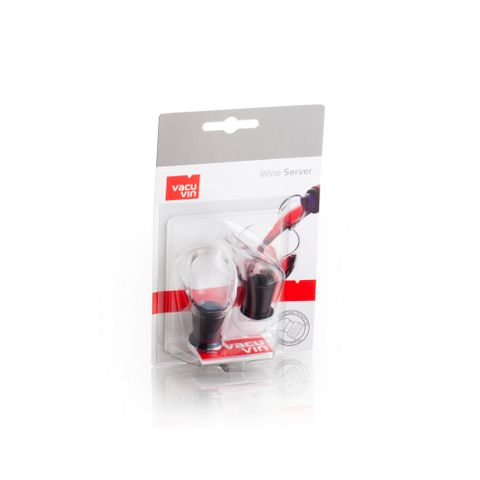 Vacu Vin Wine Server Crystal 2 Piece Black
Description
The Wine Server Crystal allows perfect, non-drip pouring every time. Its pouring surface is designed to prevent dripping and to return any excess wine back into the bottle. The high gloss transparent material, gives this Wine Server a crystal appearance. The improved rubber seal ensures a perfect fit in almost every cork and screw top bottle.

- Non-drip pouring every time,
- Elegant appearance,
- Pours wine smoothly,
- Fits most cork and screw top bottles.
Comes in a pack of 2,
Minimum order quantity: 6.